KEEP MOVING – Check out our NEW BROCHURE promotion for Physical Activity – Did you know most of the photos are copyrighted to FocusOneDesign Photography? How about the PaddleBoarders, Runners/Bikers on front page and other through out our new brochure – Check it Out @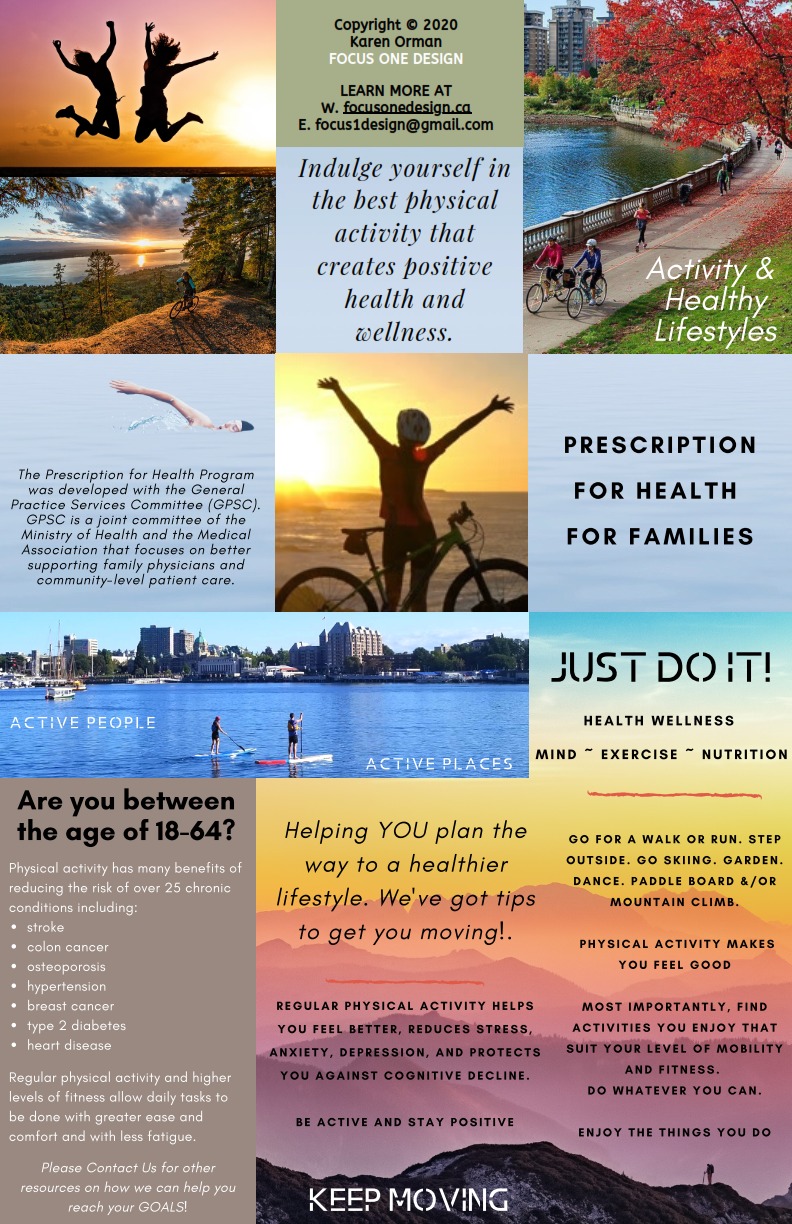 It is sooo important not only with physical activity, but it also applies to Health & Wellness as well, including all things related to Web & Print Media.
Keep Moving, get your website or other media project geared for the future; make movement on it – or – with a Fresh/New design for 2020 and beyond.
Capturing Innovated Ideas, Amazing Results, Top Notch Services, Excellent Support & Everything in between. Remember to "Keep Moving" while engaging in the the activities you LoVe.
Focus One Design can help with "State of the Art" technologies & everything in between. GET IN TOUCH today to learn of the vast arrays of options available = Do you need a brochure or marketing material? Yes, FOD can deliver on that as well – Visit US @ http://FocusOneDesign.ca / Travel & Photos @ http://FODPhotoSite.com / Email: focus1design@gmail.com
The following two tabs change content below.